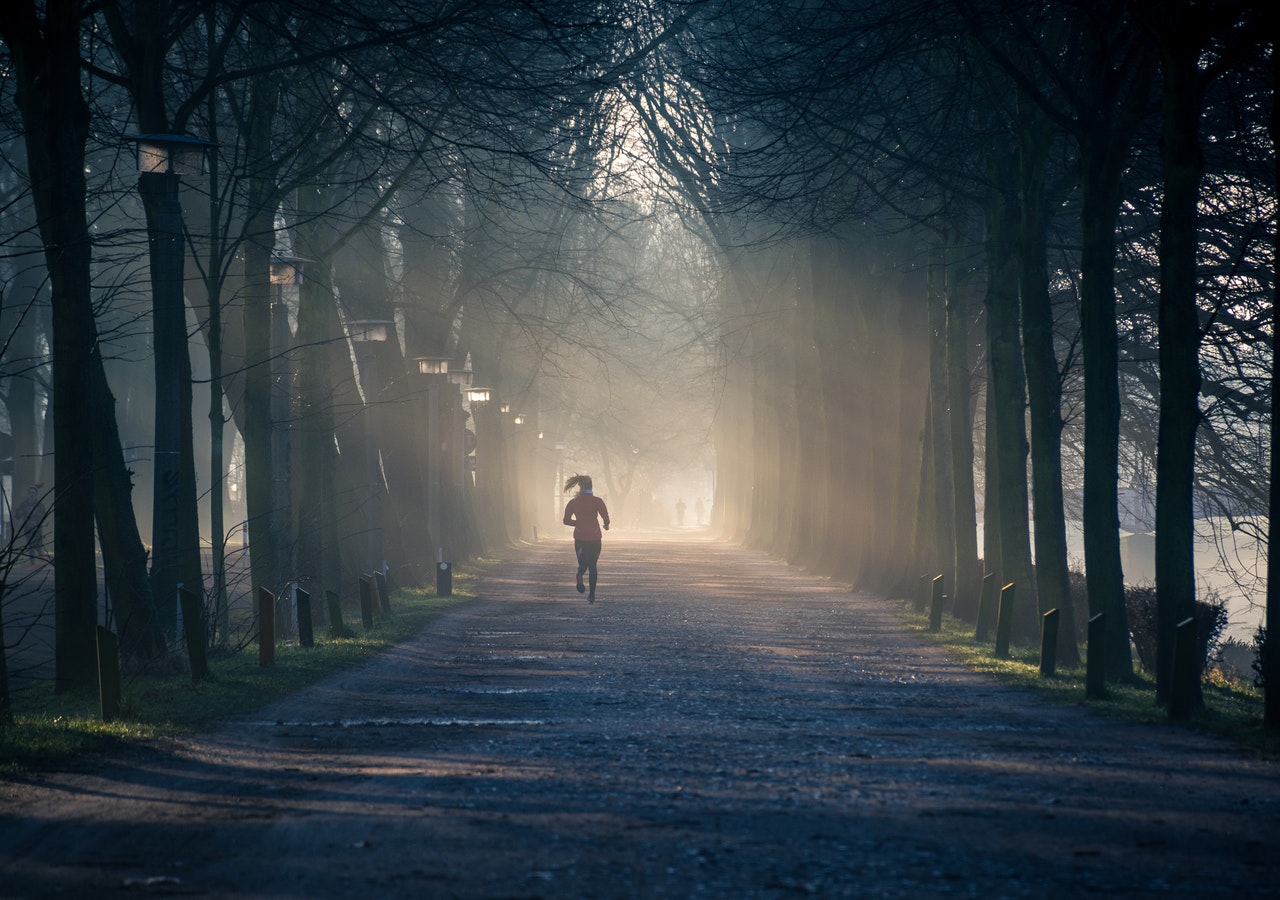 The latest views on air pollution and the impact it has on our health are dramatic. Just a week ago, the World Health Organization released a statement saying "Air pollution is one of the biggest environmental threats to human health […] at even lower concentrations than previously understood".
This is why this month is dedicated to the tools that help you breathe better. In the coming weeks we'll present you with some new kit that you can add to your clean air toolbox. Starting with our biggest sale ever on Flow personal pollution monitors and a top quality anti-pollution sports mask.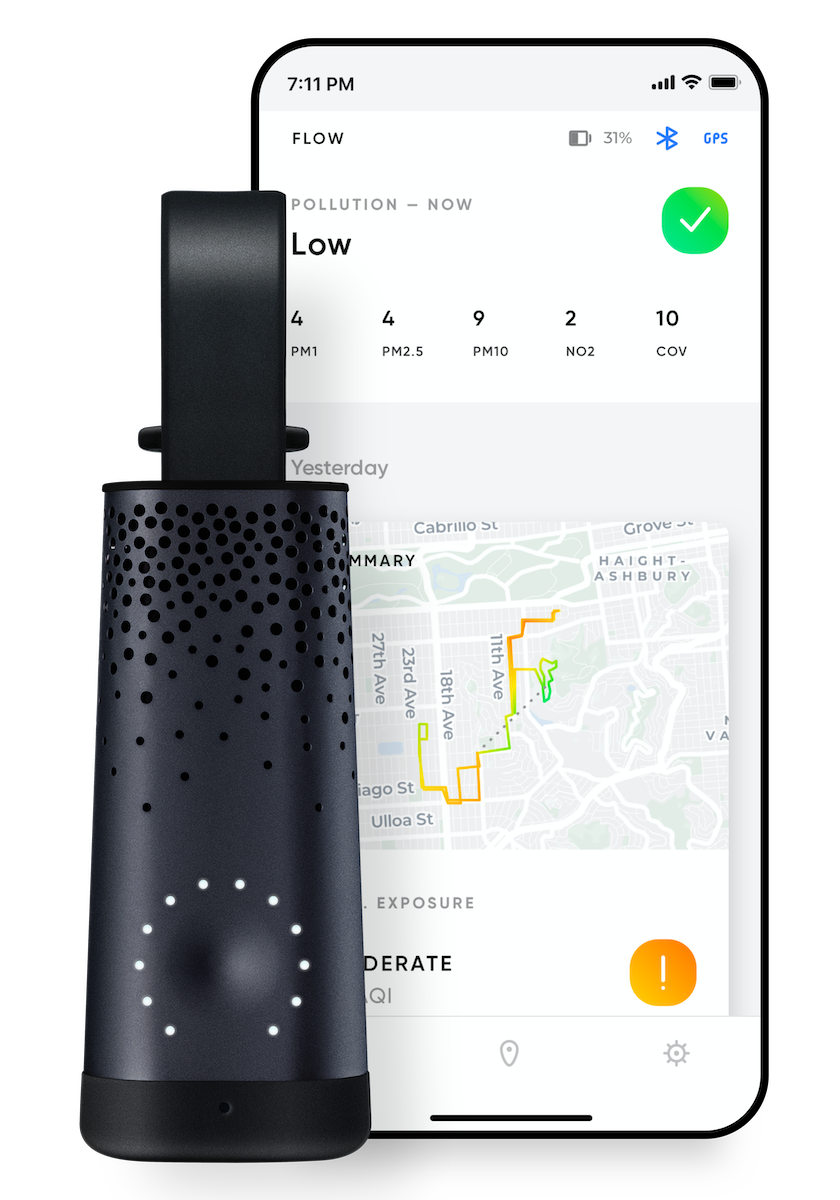 The first step towards solving a problem is understanding. Knowing what pollution you're exposed to, and where it happens is critical when it comes to healthy lungs. Flow tracks the air you breathe and gets you the info you need, when you need it.
Use the code FALLFLOW70 and save $70 when you buy Flow 2.
Keep moving, stay healthy.
Exercise, even in areas with high air pollution, can benefit your health—at least when it comes to cardio vascular health. In a recent study, moderate – to high levels of exercise appeared to reduce the risk of cardio vascular disease within groups of both high and low PM10 or PM2.5 levels.
But what about other health effects?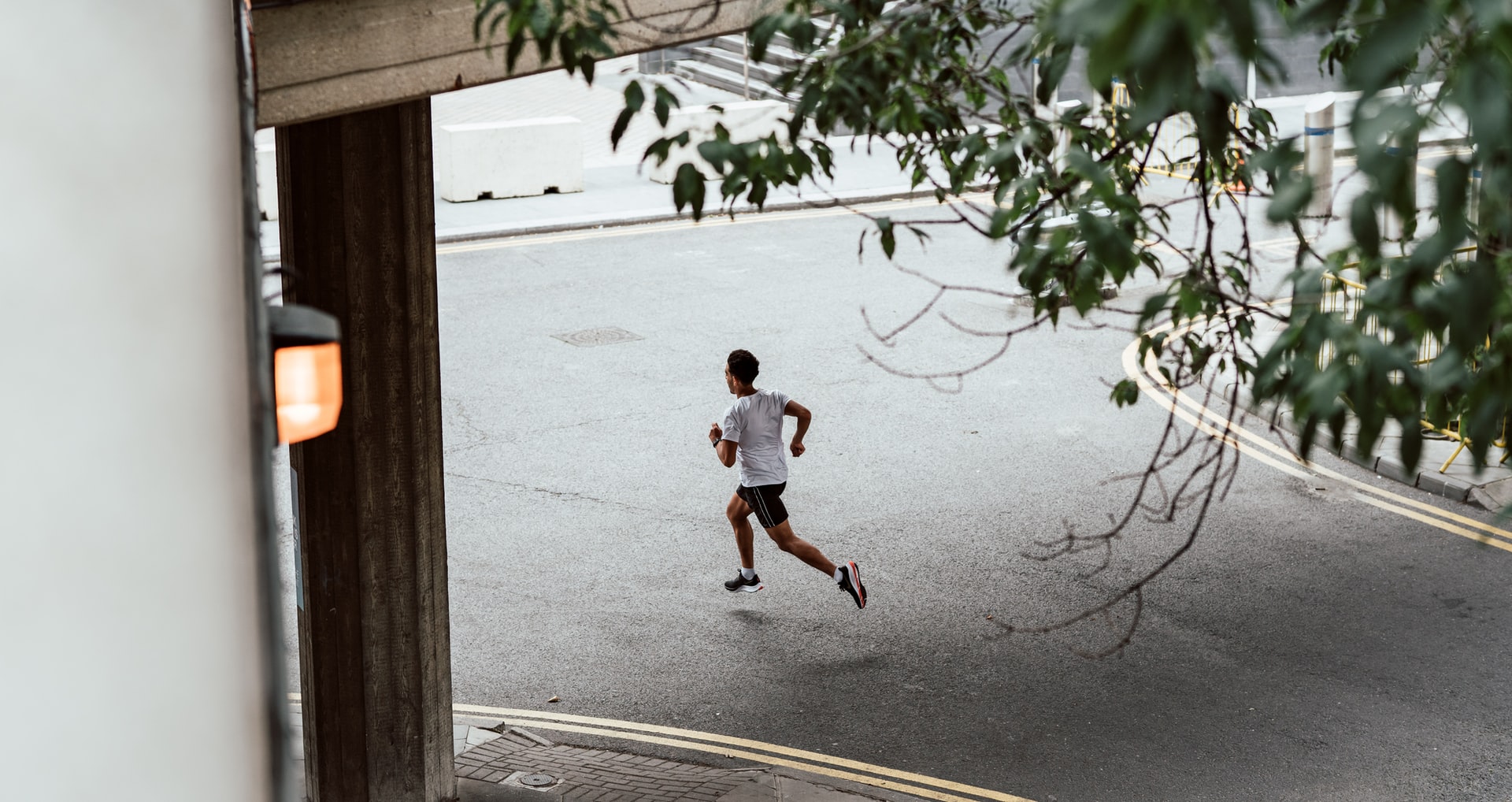 Staying active and working out in the city can feel toxic sometimes! High levels of air pollution can cause itchy eyes, sore throat, reduced performance, and even more serious respiratory issues over time. We're still breathing the bad air when we're taking it easy, having dinner on the patio, having a chat in the park, BUT—when you're up and moving, you breathe faster, deeper, in order to get more oxygen to your pumping muscles. Unfortunately, that also means more pollution.
Those are some facts of the matter, but what can you do about it? Here's three things that can help out.
­
Pick your time
­As we explained above, your body inhales more pollutant when you practice a physical activity. If on top of that the pollution is peaking, the harm becomes even greater. So check our air quality app before your run and don't go when the air pollution is at its peak.
­
Pick your place
Before a run, you can also decide to avoid the most polluted streets and places. Our models enable us to build street-by-street pollution maps in 100 cities. Check the map and plan your itinerary based on the cleanest streets.
­
Wear a mask
Working out in the city can be a toxic affair when the air is bad. We know that sometimes it's just not possible to find fresh air! When you can't get to the park or delay your activities, masks can be effective in reducing the amount of pollution you breathe in—but it has to be the right kind of mask, with the right fit!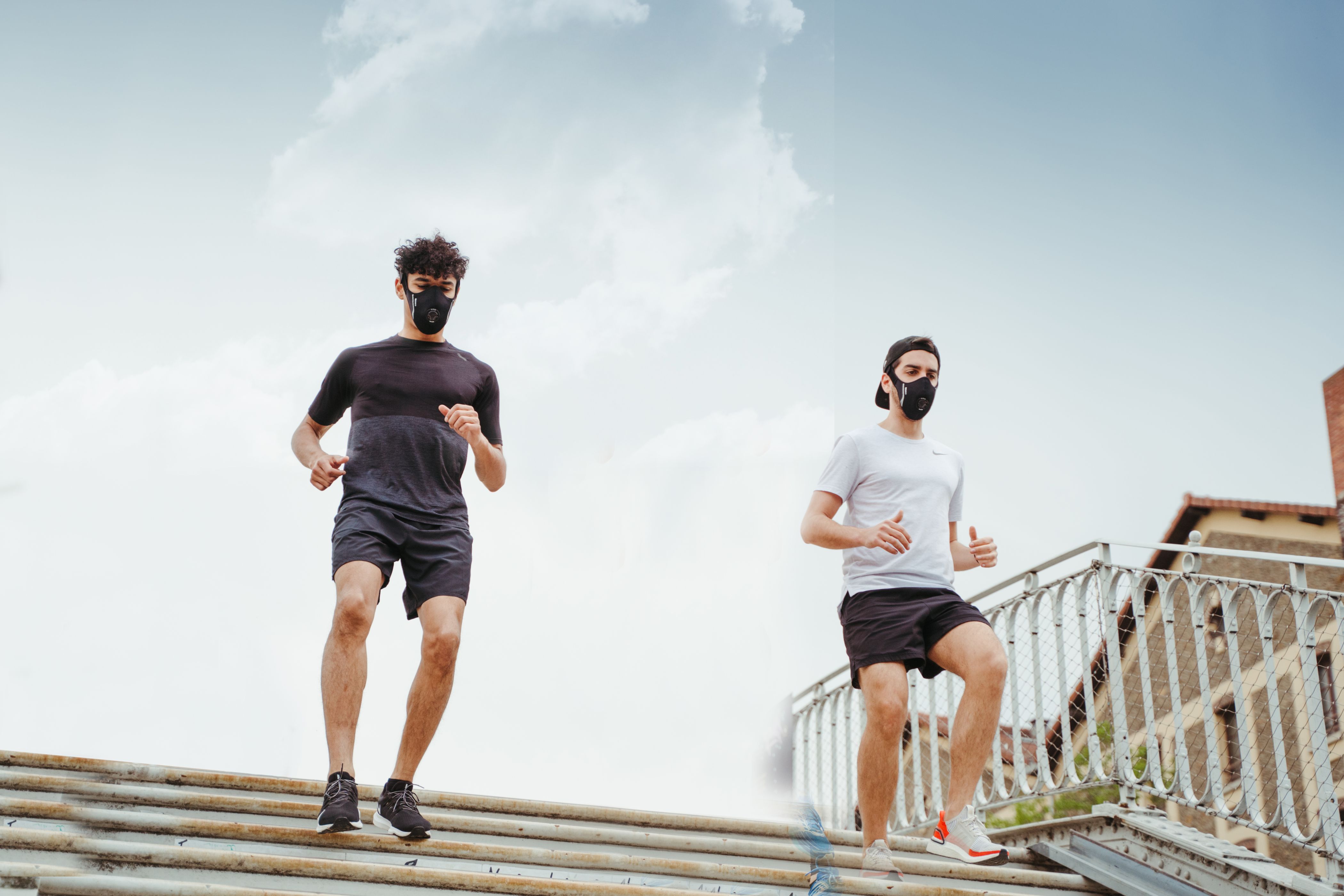 ­
We have tested several masks and have worked in the past with the experts at R-PUR to put masks to the test when it comes to being active in the city, Check out our latest test of the Nano Sport mask designed to keep you out and active when the pollution peaks. Read the review
If you need a great mask we can help out! Here's a special 🎁
Use the code SPORTMASK20 here to get 20% off the Nano Sport Mask. 
Stay active and stay healthy!